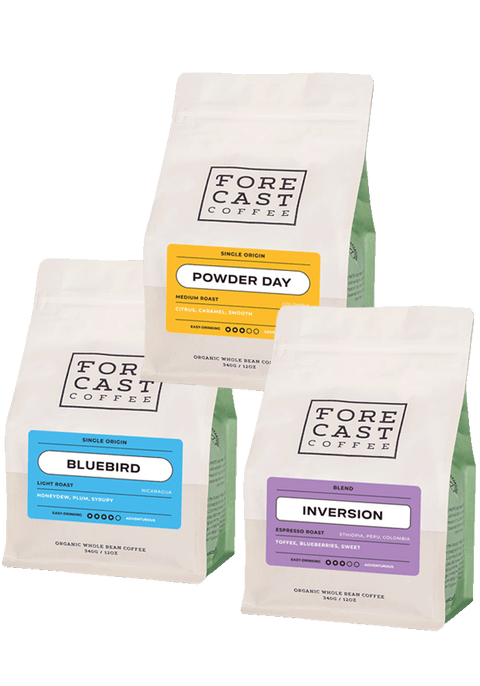 Forecast Coffee
Adventure Trio
Coffees: Powder Day, Expedition, Inversion
Roast: Medium - Dark
We have put together the perfect tasting set for those feeling adventurous with Forecast coffee. Want to get a taste of some of our bestsellers? This set covers everything from Medium to Dark. Fuel that adventurous bug with our newest trio.
This tasting set includes 3 x 12oz bags of whole bean coffee. We recommend grinding your coffee fresh at home for best results. 
#FueledByForecast
See grind and brewing guide here.